Make that BIRTH MONTH to Me :)
WHOA!!!! (imitating Joey from '
Blossom
')
So, I feel like I've been around the world in 31 days, in my mind at least :) The premise this year for this Birthday was to thoughtfully & successfully extend the festivities for the ENTIRE month.
We Won.
Felt like I was riding a wave of Pleasure & Fun the entire month! I've been doing this for some time now, at least in loose form since college, a bunch of good friends have birthdays in March, so we've always celebrated in support of each other. This year, however, the approach to fun was decidely more strategic, and why not!?!
We Gotta Effect Our Own Happiness
, make a Vessel for It to Enter Our Lives, before the blues take it's place ya' heard??? So yes, the fun started on March 1, with a trip to MSG (Madison Square Garden) to see Venus Williams vs. Kim Clijsters in the annual Billie Jean King Cup. One Word = Exciting. Next we went journeyed to Upstate, NY to the Turning Stone Casino and Resort for a weekend of music, culture, & relaxing! Turning Stone Casino and Resort is owned and operated by the Oneida Indian Nation, a branch of the Iroquois Confederation, and
A. Keys
was in concert in promotion of her latest effort, '
The Element of Freedom
' - It was Definitely an Inspiring performance. While there we had to balance out the experience, can't just be all concerts, casinos, and clubbin' (
c'mon son!
) so we took and an enlightening trip to the
Shako Wi Oneida Cultrual Center
, and also unwound at the
Ska:ná Spa
, one of the BEST Spa's around. One Word =
Aaaaaaaaaah :)
Interspersed was a little St. Pattys's Day Fun, Hoboken and NYC style, followed by a trip down South to see the Fam...B-RAE Luvs the Kidz. And what else...oh yes, the always mystical, magical
New Life Expo
this past weekend here in NYC at
The New Yorker Hotel
(did you know Nikola Telsa lived there!?!) , and but of course the advent of
SPRING!!!
Though a lil' soggy in the Tri-State at the current moment, I can't wait till days of Daffodils, Sundresses, and Sandals! Yes, I must say that "Operation 31 Days of Birthdayness" was a Huge and Complete Success! Some uploads soon to follow Luvies!
Thankfully One Year Wiser, One Year Brighter - NAMASTE!
~B-RAE~
p.s. -
THANKS KIM!!!
A LITTLE INSIDER INFORMATION:
AND HAVE FAITH NYC, IT'S JUST AROUND THE CORNER!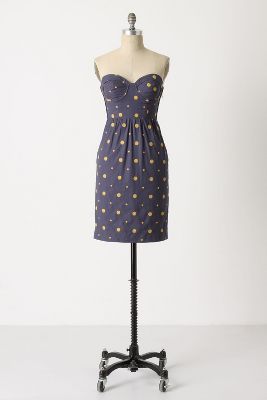 p.s. - 2010 is shaping up to be One Busy Year! We'll be better about more regular posts, we want you all in on the fun too! Plus that Felt Good! Too Much Goin' On, Gotta Write About It! :)