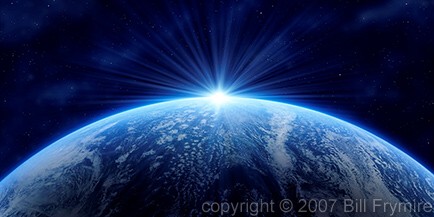 I AM SO STOKED!!!
Yesterday was the Summer Solstice, the 1st OFFICIAL Day of Summer, and longest day of year. It was a perfect time, and still is, as the energy builds up a few days before, and lingers few days after, to tap into the warm, radiant healing energies of the Sun (regardless of how rainy it is outside NYC, think
mind-over-matter
), and recharge our Spiritual batteries! Here is an article from
tarot.com
with forecasts for what the Solstice, and the Summer has in store for each zodiac sign.
What to Expect for Summer Solstice by Zodiac Sign
:
Tapping into your luck by zodiac sign
by
Stephanie Dempsey
For people who live in the Northern Hemisphere, the Summer Solstice falls on June 21st. The Summer Solstice marks the longest day and shortest night of the entire year. This season has a way of shedding light on stubborn problems, causing them to wither up and die. The clean space that remains enables new life to take root. This could take the form of a romantic relationship, steady job, or stable home. Whatever form your zodiac sign's luck takes this season, you have the Summer Solstice to thank for it. Enjoy!

Aries (March 21 - April 19)
Summer is a season of domestic delights for Rams. Going on vacation with your nearest and dearest provides a welcome counterbalance to your hectic professional life. This year, you'll have more money to play with, so feel free to splurge. Head for a destination that affords plenty of natural beauty. Hiking and biking through forest trails will make you feel more deeply connected to the Earth. If you've got a creative streak, you may want to go on a artistic retreat devoted to gardening, or throwing pottery. Go ahead, get your hands dirty!

Taurus (April 20 - May 20)
This year's Summer Solstice is a particularly auspicious one for you. There's a good chance you'll be going on a series of short vacations to nearby beauty spots this summer. You're especially drawn to waterside retreats, so staying near an ocean, lake, or river is a strong possibility. If you're single, you'll be attracting all sorts of romantic attention. Usually, you opt for committed relationships, but this season you could play the field. Ultimately, you'll wind up with a nurturing homebody who shares your love of luxury. In the event you're in a relationship, you may find your partner working extra hard to please you with beautiful gifts and thoughtful gestures.

Gemini (May 21 - June 20)
Spending time on the people and activities you love will be your first order of business once the Summer Solstice arrives. If you're sick of your job, you could find a much more rewarding one after June 21st. Any position involving hospitality, childcare, or real estate will be particularly favored. It looks as though your guardian angel will be instrumental in getting you a plum position. You may not realize it, but someone who admires your talent is working hard on your behalf. Be sure to take plenty of "you" time this summer, even if it means hiring a babysitter or staying home on the weekend. Even a social butterfly like you needs occasional peace and quiet!

Cancer (June 21 - July 22)
Summer has always been a season of magic for Crabs, and 2009 is no exception. This year, you'll be getting plenty of favorable publicity in both your personal and professional lives. There's never been a better time to exhibit your creative work, go on auditions, attend job fairs, and go on blind dates. People will be very receptive to your particular brand of charm. If you're single, a close friendship could suddenly blossom into a passionate romance. It takes a long time for you to fall in love, but when you do, it's for keeps. Fortunately, the object of your affection seems to feel the same way. If you're in a relationship, this would be a good time to go on that dream vacation you've been discussing for years.

Leo (July 23 - August 22)
Having fun in the Sun is what Leo is all about. And although you dearly love the company of friends and family, the Summer Solstice invites you to sneak away to a secluded hideaway, all by yourself. This will give you a chance to reconnect with your spiritual side, which you've neglected for the past few months. Spending a week on a sun-drenched beach will clear away all of those mental cobwebs, renewing your zest for life. All of the sudden, the future will seem much brighter, and you'll appreciate your blessings that much more. Breaking a bad habit could be in the cards for you this season; you're sick of being held prisoner by a toxic substance or destructive behavior. The results will be evident to everyone. All of the sudden, you'll be in huge demand on the personal and professional fronts. A big promotion or a high profile job could become available sooner than you think.

Virgo (August 23 - September 22)
All work and no play has made spring a difficult season for Virgo. Fortunately, the Summer Solstice gives you a chance to reverse this trend. If you've been thinking of leaving a dull job for your dream career, do it; the stars are behind you. Taking the season off to write a book or go on a culinary tour are other possibilities. Stop thinking in terms of what's practical and start thinking about what makes your heart throb with desire. Money for travel could come through a legal settlement, cultural grant, or scholarship. Stop treating your desires as selfish or deluded. Nobody deserves a dose of fun more than you. Ask, and you shall receive!

Libra (September 23 - October 22)
A long awaited career break could be awarded to you near the Summer Solstice. Part of you wants to rejoice, but another pines for an old-fashioned summer vacation. Fear not; you can still have your fun in the sun, but you may have to postpone it until winter, when you'll be able to head for a warm island retreat just as the cold sets in. Right now, you need to grab the brass ring and hang on tight. The chance to excel in your chosen field is simply too good to pass up. Fortunately, your love life will provide a welcome distraction from work. If you're single, you could meet someone at a concert, museum, or play. The chemistry between you will be palatable. In the event you're in a relationship, this would be a great time to broaden your lovemaking repertoire, as your partner will be quite receptive.

Scorpio (October 23 - November 21)
The Summer Solstice beckons you to broaden your horizons. Going on a trip abroad is a distinct possibility. If you've never visited Paris, New York, or Tokyo, now is the time to go. You'll find some fabulous discounts on hotels and plane tickets, making it easy to travel in style. If you've been working on a book, be sure to show it to agents and publishers. If you act quickly, it could be in bookstores this autumn. A legal matter could be decided in your favor, too, giving you a divine opportunity to make a fresh start. 2009 could be the most romantic summer you've ever spent; there's never been a better time to get engaged or married. If you are already in a relationship, seize this opportunity to go on a second honeymoon.

Sagittarius (November 22 - December 21)
Money from an outside source could be the Summer Solstice's gift to you this year. An inheritance, legal settlement, tax refund, or venture capital will enable you to breathe a lot easier in the months ahead. It's also possible you'll make money from selling your share of a business or house. Whatever the source of your income, it will make your daily life much easier. You may decide to downsize and buy a beautiful home that is smaller and easier to care for. Alternately, you could choose to quit a boring job for one that pays less but affords more emotional satisfaction. Any way you slice it, you'll emerge from this season a happier, healthier Archer.

Capricorn (December 22 - January 19)
Love is coming your way, Capricorn, whether you're ready for it or not! The Summer Solstice is poised to give you the companionship you only thought existed in books. It's possible you already know this person and are ready to get engaged or married. In the event you're in a relationship that has grown stale, the Solstice will give you the courage to leave, making way for a much healthier relationship. If you're already in a loving union, your partner could receive a fabulous raise or promotion. It looks as though your mate is eager to share the spoils with you, since you were so integral to their success in the first place. If you've had trouble with fertility or adoption in the past, good news could arrive in the form of a beautiful child.

Aquarius (January 20 - February 18)
Things are starting to open up for you on the work front, and just in the nick of time! The Summer Solstice could award you with a plum position or assignment, enabling you to afford luxuries that were previously out of reach. This turn of events will add welcome structure to your life, too, and may prompt you to go back to the gym and start a new diet. It's much easier to stick to a healthier routine when you know what to expect from day to day. Home life becomes much more relaxed, too, and you may prefer spending cozy evenings with your nearest and dearest to glittering parties at nightclubs. If you've been longing to get your own place, you will be able to find a lovely place that serves as a tranquil oasis from the stress of daily life.

Pisces (February 19 - March 20)
Love and creativity will be the prevailing theme for Fish this summer. The Solstice is putting added emphasis on your artistic talent, which could prompt you to paint, write, dance, or sculpt. Your project will give you a sexy glow that is impossible to ignore. Don't be surprised when people who never looked at you twice start regarding you with a romantic eye. You'll have your pick of several suitors this season, but ultimately, you'll choose the one with the sexy voice and persuasive touch. If you're already in a relationship, the two of you may decide to have a child, particularly after you get good news regarding finances.